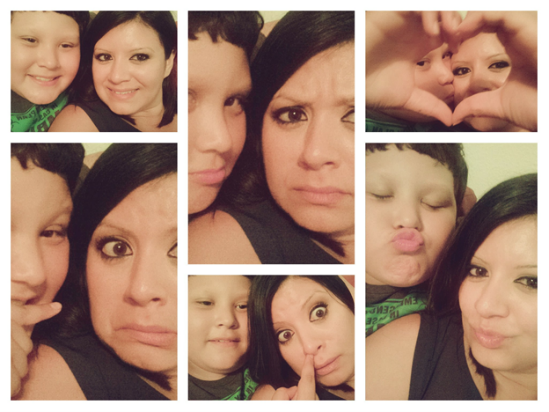 I have had a great career in real estate, and a big part of that is because of the people in my life that have motivated me to succeed…
If you are reading this, you probably know me as a long time REALTOR® who is passionate about my job. Second to my son, there is no greater honor than being trusted to handle one of the most significant financial decisions in a person's life; buying or selling a home.
Since I have been in real estate, I have helped many people accomplish their goals and dreams, but I wouldn't be where I am without my family. My parents and my son are a big part of who I am and they're also a big reason why I do what I do. To understand what I mean, it's important to know a little about my background first.
My parents, Jose and Maria, came to the United States from Mexico when I was three years old. They sacrificed everything to come here to build a better life for us, so we didn't have much when we first arrived in this country. Despite our humble beginnings, my parents always provided and never settled. Through hard work and sheer determination, they were able to purchase our own home five years after we arrived in America!
My mom and dad set one of the biggest life examples that I still follow to this day. They taught me that if I wanted something, to go for it, and if I worked hard enough, I could do anything, no matter how difficult!
I didn't know just how true that would be until I had my own son, Leandro. As a young single mother, I was working three different jobs at one point, and still struggling to make ends meet. Like my parents, I wanted more for my child, so I decided to make a change. That was a real turning point in my life.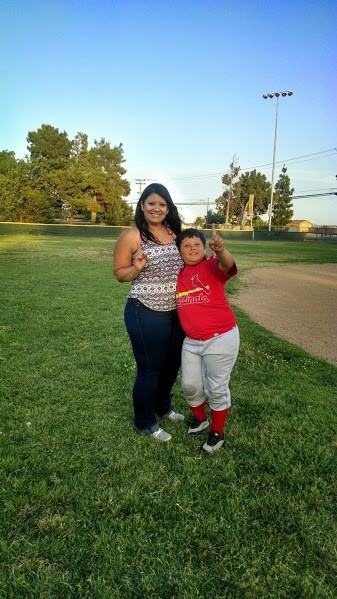 After considering my options, I decided real estate was the best direction for me. I had always found the field interesting since my parents bought our first house when I was eight years old. I remember how excited and proud they were during the process, so I wanted to do something where I could help make people just as happy.
In 2004, I was hired as an assistant for a new home subdivision. The community's builder recognized my work ethic, so he helped me with the process to become a REALTOR®. I took classes at Merced College in the evenings and studied the information whenever I had a chance. Being a working single mother, it was tough, but I earned my license in 2006, and never looked back!
Even though I love my career, Leandro remains the biggest joy in my life. He's always been a very social kid with a great sense of humor. He is also very active between sports, church, and extracurricular activities, so we stay pretty busy! My dream for him is that he grows into a strong and solid man that pursues his own passions in life.
In the rare moments I get for myself, you can usually find me at the gym or trying to learn something new. My favorite thing to do right now is study new languages. I currently speak Spanish and English, and I have been learning Italian, with my next goals being Portuguese and Sign Language.
After many years of providing for my family and helping make my clients' dreams come true, I was able to achieve something that I never thought that I would be able to do as a single mother. I purchased my own home in Atwater! Looking back, I realize that everything in my life led me to this accomplishment, especially my career in real estate!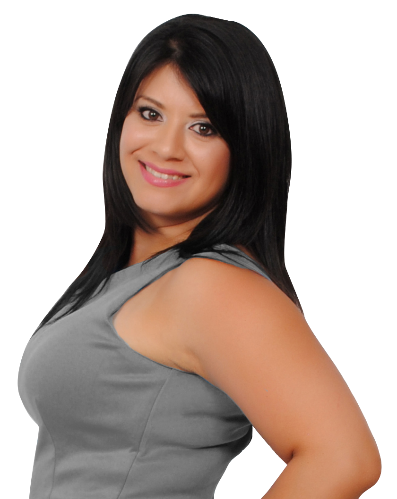 I really love being a REALTOR®. It's not just a job for me, but a true passion. I appreciate the fact that it allows me to provide for my son and still be active in his life. Another reason why I enjoy it is because I get to help make people's dreams come true. There's nothing better than the smiles on my clients' faces when the process is complete!

I'm incredibly thankful for this opportunity to serve people. Real estate is full of huge decisions, and I am truly honored when people trust me to assist them through the process. Every day, I apply the work ethic that I learned from my parents to provide the best service to my clients and their families. That's what it's all about!

Thank you for taking the time to learn about me and my life. I would love nothing more than to share my experience and knowledge to assist you with your real estate needs, so I hope that you will allow me the opportunity to demonstrate my services and interview for the job.